Our Reclaimed Dining Chairs
Posted
Reclaimed Dining Chairs (Nobody does them better!)
At Taylor's we are going a little GREENER!
Wherever possible we've always tried to do our bit for the planet and the environment. But now we feel it is time to develop something we have been doing for a long time.
Did you know that for every 80 chairs we recycle, we will be saving one medium-sized oak tree?

So, if you are looking for sets of 4, sets of 6, low backs, or high backs, some with carved decoration, ones with upholstered backs, some with just plain wooden backs, ones in mahogany or oak or just a collection of individual chairs to create that lovely eclectic look, TAYLOR'S is the place to come.

All the chairs are sympathetically and professionally restored, and we offer a one-year warranty for contract use.
Please click here to view our refurbishing process.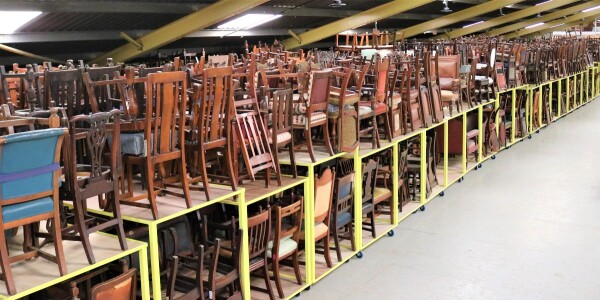 Visit Our Showroom
Why not visit us, sit and have a coffee and a jammie dodger (or two...) and look through the catalogue of reclaimed chairs we have here in stock (all our reclaimed chairs are catalogued but some are yet to make it online).

You can also look round the workshop and upholstery dept., select your fabric/ leather from our extensive library of fabric books and witness first-hand the work we do here at Taylor's!

Please contact us via telephone or email to arrange a visit!